First Sea-Lift in Australia
Australia's Gold Coast Marine Centre (GCMC) has purchased a new Sea-Lift self-propelled submersible lift that can haul out boats up to 24m long with o...
READ MORE »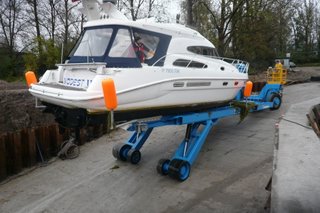 Amazing 60 Second Haulout!
See Video »


I just wanted to take a minute to let you all know how completely satisfied we all are with our KMI Sea-Lift. We have been using the lift for three years now and ar...
READ MORE »