First Sea-Lift in Australia
Australia's Gold Coast Marine Centre (GCMC) has purchased a new Sea-Lift self-propelled submersible lift that can haul out boats up to 24m long with o...
READ MORE »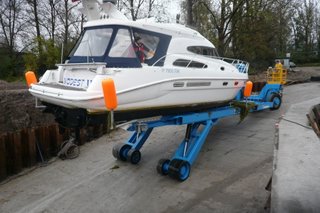 Amazing 60 Second Haulout!
See Video »


Our company is new in operation, just putting up a new Marina and Storage facility outside of St. Petersburg, Russia. This means we had no equipment at all, no old equip...
READ MORE »